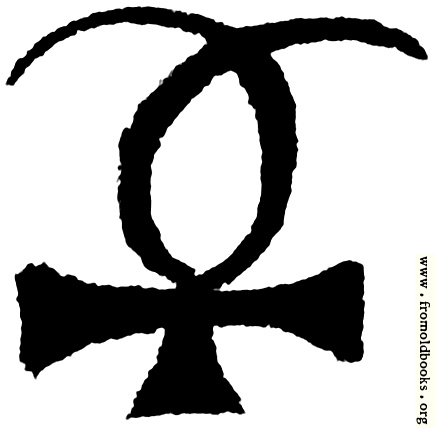 Phone gone missing? E-mails getting dropped left and right? Inability to express a simple thought without drooling all over your chin? Yup – that's Mercury retrograde. In a departure from my typically more thoughtful posts, I figured I'd share some reflections on this particular astrological occurrence which seems to have become every astro-geek's favorite whipping boy and "devil made me do it" excuse.
Since March 11th of this year until around April 4th, Mercury has been in a retrograde cycle. It happens at least three times per year when the apparent motion of a planet seems to move backward from its usual course from our perspective. As seen from Earth, all the planets appear to periodically switch direction as they cross the sky. In reality, the planets aren't doing anything different than usual but since we're the only sentient species on this planet that seems to have an interest in the motion of planetary spheres, our geocentrism tends to get the better of us and, when retrogrades were first observed, tended to puzzle ancient astronomers who viewed such occurrences as unfavorable at best or malefic at worst.
Is there anything to this – I can only answer, "Maybe." From my own anecdotal experiences, periods of Mercury retrograde tend to be less than optimal times to start new projects in communication or practicing divination or anything dealing with electronics. Beyond my own anecdotal experiences, I can neither confirm nor deny the veracity of the hype. Also, from a strictly Gnostic perspective, we are informed in texts such as Excerpta ex Theodoto:
"[T]hrough the fixed stars and the planets, the invisible powers holding sway over them direct and watch over births. But the stars themselves do nothing but display the activity of the dominant powers, just as the flight of the birds (for omens) indicates something but effects nothing…Now the twelve signs of the Zodiac and the seven stars which follow them rising now in conjunction, now in opposition, . . . these, moved by the powers, show the movement of substance toward the, creation of living beings and the turn of circumstances. But both the stars and the powers are of different kinds: some are beneficent, some maleficent, some right, some left, and that which is born shares in both qualities. And each of them comes into being at its own time, the dominant sign fulfilling the course of nature, partly at the beginning, partly at the end…Until baptism, they say, Fate is real, but after it the astrologists are no longer right. But it is not only the washing that is liberating, but the knowledge of who we were, and what we have become, where we were or where we were placed, whither we hasten, from what we are redeemed, what birth is and what rebirth."
In this context, any astronomical or astrological event should be considered in its due place as a natural occurrence with some subtle action upon the vast tapestry of creation but not as a fatalistic event that holds complete sway over every facet of our lives. This being said, certain astrological and astronomical events can be used as intentional periods of reflection on certain themes whereby we may better align our lives in concord with nature.
As mentioned by friend and fellow blogger Sam Block on his Digital Ambler: "[Mercury retrograde is] a good time for reviewing what's been going on in one's life, gathering up one's thoughts, and contemplating without much planning." He goes on listing some of his accomplishments and interactions during periods of retrograde and how one can proactively use it to one's advantage. In agreement with him, I tend to treat retrograde periods as similar period for "deep thoughts" and "deeper questions" and actually tend to focus more on appreciating the luminary spheres for their placement in the kosmos.
Being a Mercurial person myself in many regards, I tend to amplify my thoughts and appreciation of the wanderer through various devotional practices such as meditating upon the corresponding celestial divinities associated with this planet.
| | |
| --- | --- |
| Planet | Mercury |
| Heavenly Sphere | Kokab |
| Divine Name | Elohim Tzabaoth |
| Archangel | Michael |
| Angels | Beni Elohim (Sons of God) |
| Intelligence | Tiriel |
| Spirit | Taphthartharath |
| Psalms | 22(14), 24(7), 40(5), 145 |
| Scent | Cassia or Storax |
| Ikon | Christ the Good Shepherd, Holy Hermes Trismegistus |
Above are enough correspondences to set up a working Mercury altar within a grimoire-based or Gnostic practice. One may even make a special altar cloth using the 8×8 planetary grid of Mercury to add a bit of flair to the occasion. The ikon of Christ the Good Shepherd has, in my opinion, a good association with Mercury as it is historically identical with the image of Hermes Kriophoros; alternately, at least amongst some in the Rennaisance, Hermes Trismegistus would also be appropriate since he was considered by many to be a contemporary of Moses and works attributed to him deemed not completely incompatible with Christian thought.
From here one may banish and purify the temple according to their usual practice and then recite a conjuration of Mercury such as the Orphic Hymn to Hermes:
TO HERMES

Hear me, Hermes, messenger of Zeus, son of Maia;
almighty is your heart, O lord of the deceased and judge of contests; gentle and clever, O Argeiphontes, you are a guide
whose sandals fly, and a man-loving prophet to mortals.
You are vigorous and you delight in exercise and in deceit;
interpreter of all, you are a profiteer who frees us of cares
and who holds in his hands the blameless tool of peace.
Lord of Korykos, blessed, helpful and skilled in words,
you assist in work, you are a friend of mortals in need,
and you wield the dreaded and respected weapon of speech.
Hear my prayer and grant a good end to a life
of industry, gracious talk, and mindfulness.
Or, for a more grimoire-influenced flavor, one may also use the following invocation modified from Pietro d'Abano's Heptameron:
I CONJURE and call upon you, ye strong and holy angels, good and powerful, in a strong name of fear and praise, Ja, Adonay, Elohim, Saday, Saday, Saday; Eie, Eie, Eie; Asamie, Asamie; and in the name of Adonay, the God of Israel, who hath made the two great lights, and distinguished day from night for the benefit of his creatures; and by the names of all the discerning angels, governing openly in the Sixth Heave] before the great angel, Tiriel, strong and powerful; and by the name of his star which is Mercury; and by the name of his seal, which is that of a powerful and honoured God; and I call upon thee, Raphael, and by the names above mentioned, thou great angel who presidest over the fourth day: and by the holy name which is written in the front of Aaron, created the most high priest, and by the names of all the angels who are constant in the grace of Christ, and by the name and place of Ammaluim, that you assist me in my labours. Amen."
Following this, one may silently meditate or pray on the Psalms or perform a basic divination (I prefer to use the method of coin divination outlined by Sannion which can be found here) and communicate with the intelligences briefly over concerns regarding lessons one may benefit from learning and record these in one's journal. It's important to remember that this isn't a full-on conjuration practice in any traditional sense, merely information gathering and reflection.
The same type of outline can be used for other planets as well when in their retrograde stations to great effect – especially during periods when a planet appears to be in retrograde in one's natal chart. The purpose, again, is not to become a fatalistic fool but to be able to intelligently communicate with the nature of the kosmos. With luck, this can become a regular practice even done in more opportune times that can be a middle ground between high-ceremony and simple devotion.